Art Direction, Packaging, Branding
Whole Foods Market South Beach, happily serves the Miami Beach community since 1998. They provide expert service from experienced fishmongers and butchers to certified sommeliers. Located on the corner of Alton Road and 10th street they provide bike and motorcycle parking, as well as an electric car charging station.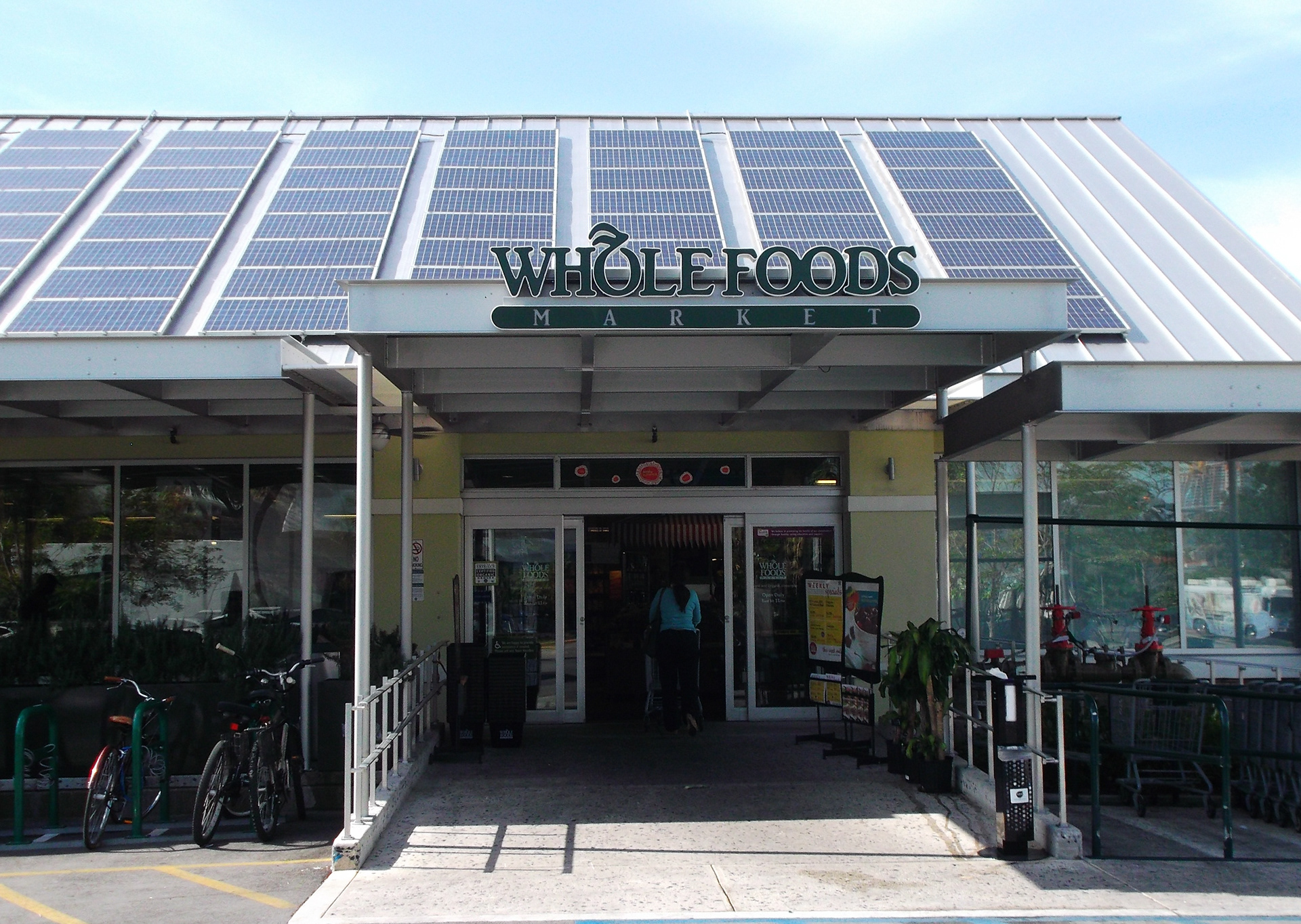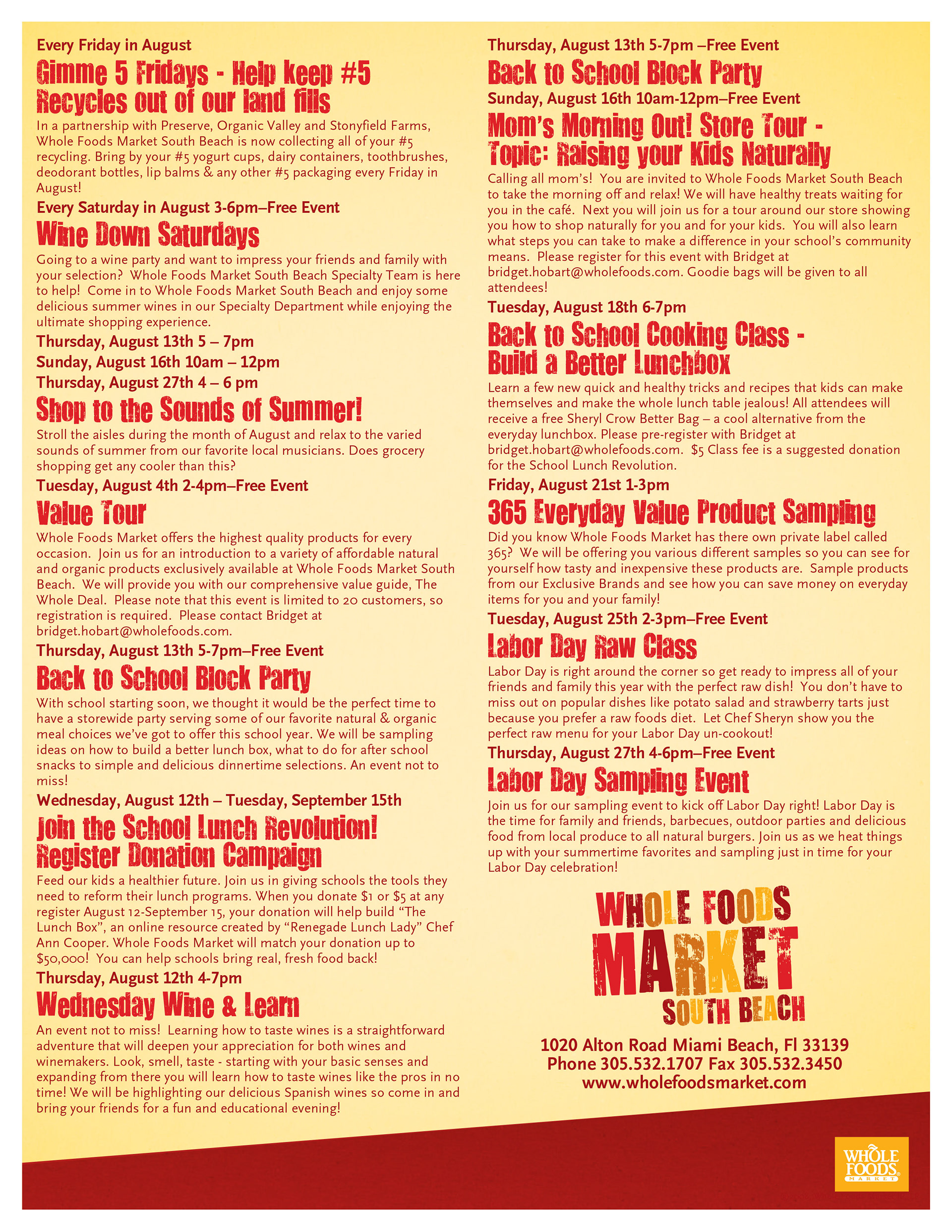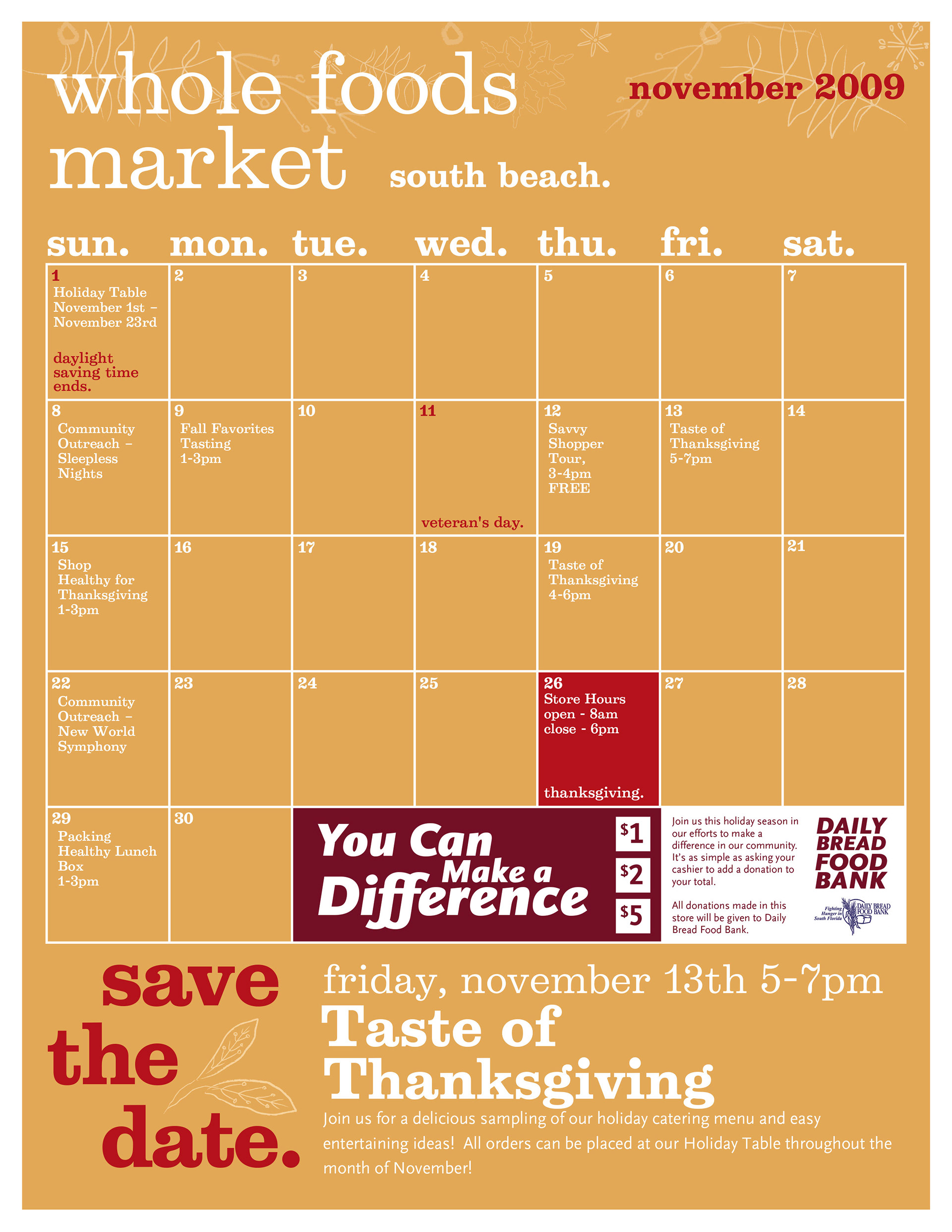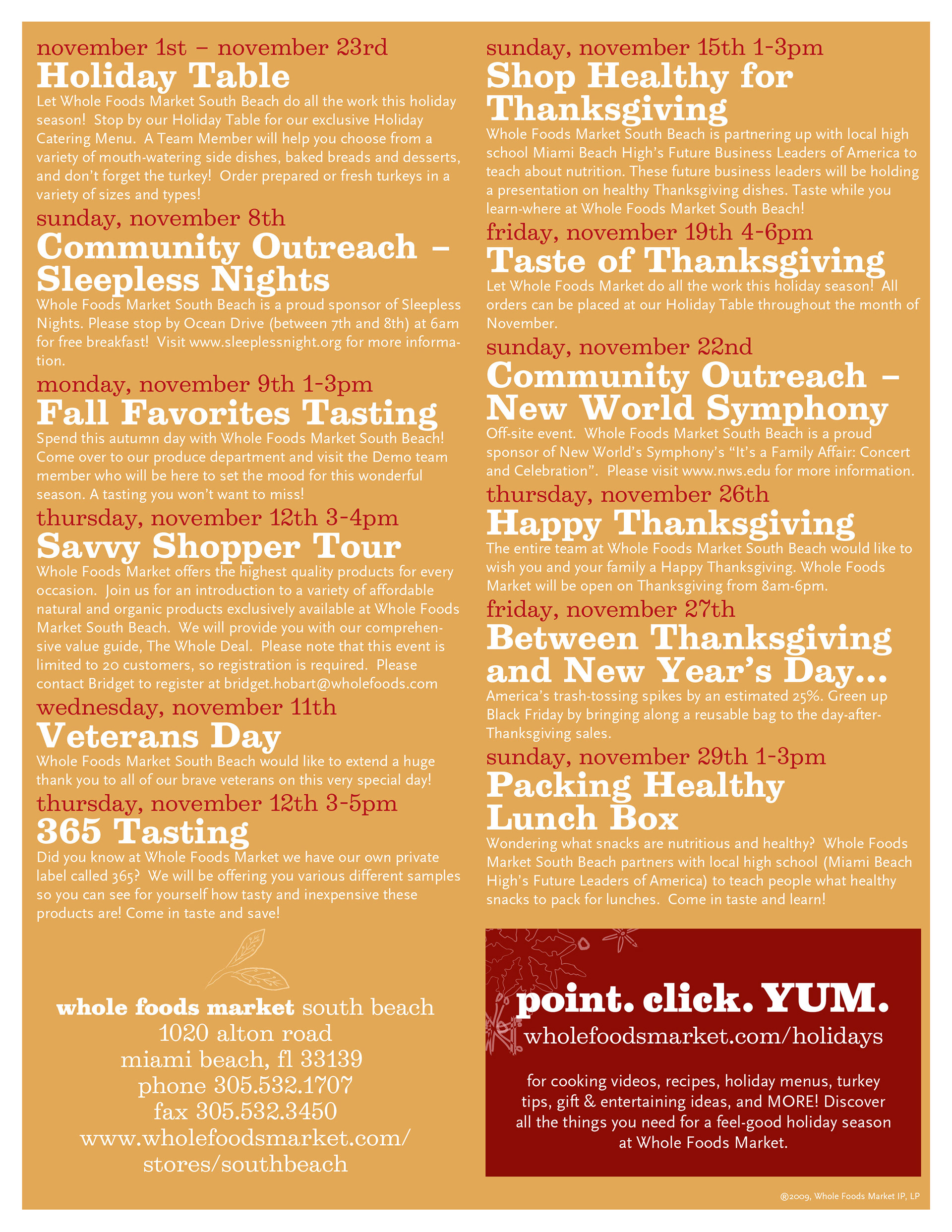 WHOLE FOODS MARKET® South Beach was the official Breakfast Sponsor of SLEEPLESS NIGHT 2009 serving complimentary continental breakfasts on Ocean Drive.